For example, replace dreading thoughts of a gym trip with rewarding thoughts like how you'll get to listen to your favorite podcast or playlist and work off some of the day's stress. Get yourself excited for an outdoor walk by imagining the beautiful vistas you'll see and the invigorating effects of fresh air and sweating. Visualize yourself doing these activities and enjoying them! Each time you do, these feelings will become more automatic. It may feel forced at first, but over time, your brain will naturally start to think of exercise as a rewarding and fun habit.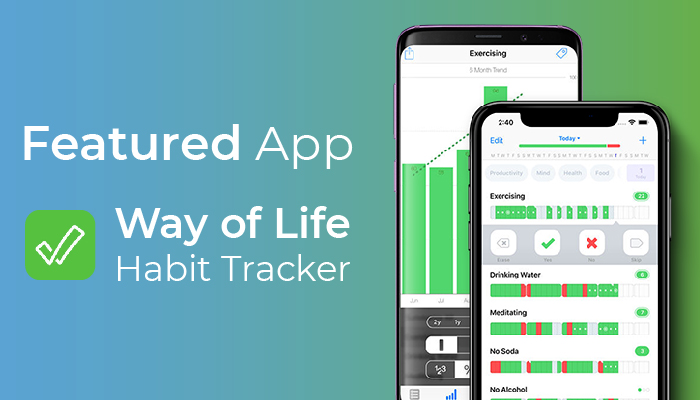 Way of Life - Habit Tracker
Take less than a minute each day to identify, track and—ultimately—change your habits with this easy-to-use and engaging app. Input the habits you'd like to change and track your success (or failures) each day. As you collect more information about your habits, you will be able to easily spot positive and negative trends in your lifestyle.
Learn More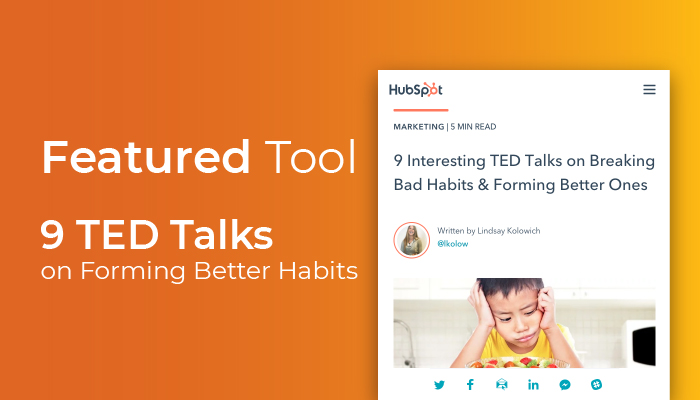 9 TED Talks on Forming Better Habits
There's a lot of research out there about habits—from creating new ones to breaking bad ones, to why some people find it harder than others to find motivation. Thanks to the TED Talk program, we can learn directly from the leading researchers behind insightful research and studies on forming better habits.
Learn More